Get the inside scoopRaise an eyebrow

Make the most of your brow wax AND shape

Your brows should be the same colour as the darkest hair on your head. Get them tinted, or add a product such as Brow zings. It will make a huge difference!

Combat thin eyebrows by using Benefit Brow zings to add volume. Due to the soft texture of this product, it will still look very natural!

At Benefit, we map your brows to get the best shaped brow for YOU! Pop into your nearest Benefit brow bar for a free brow mapping consultation.

Benefit's Gimme brow mimics the look of real hair. Your brows will look instantly thicker and fuller. This is a great product to use when growing your brows!
You also might like...

Fulfil your fantasies of thick, natural-looking brows…even if your brows are barely there. Gimme brow's buildable micro-fibers adhere to skin and hairs, mimicking the look of real brows. Brush on instantly for more brow…NOW!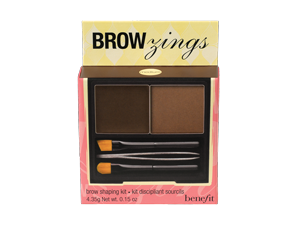 Brow zings is the No.1 best-selling eyebrow product in the UK!
Our brow kit comes with all the tools you need for clean, smooth, perfect brows.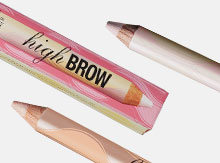 Get WOW brows with this soft highlighting pencil, Available in glowing champagne-pink or soft, matte linen-pink. A single stroke under your arches instantly lifts & illuminates!

This is your perfect brow pencil for soft, subtle, long-wearing definition in an instant. It glides on easily and leaves a natural powder-like finish. Where you go, your brow pencil should follow!